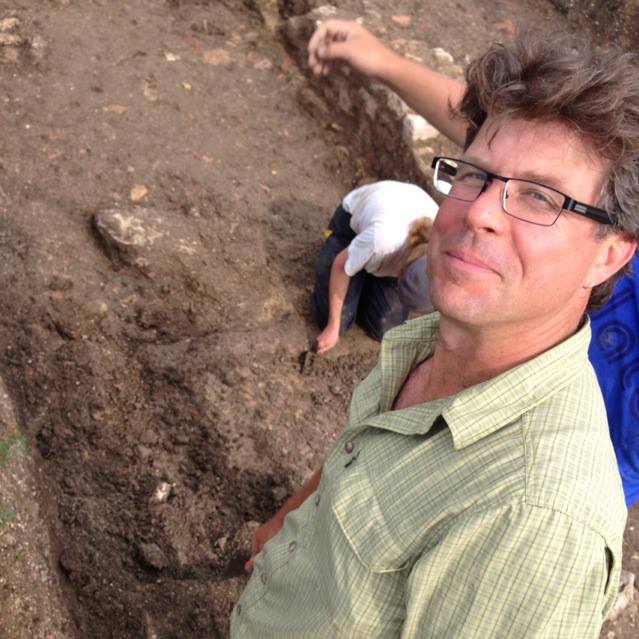 John D. Muccigrosso
Professor, Department of Classics
---
Welcome to my homepage! It's perpetually out of date, and I've stopped promising to fix that.
See some of the publications from our archaeological dig in Umbria
Peruse my CV
Read my blog
Send me e-mail at <jmuccigr@drew.edu>
Follow me on Twitter: jdmuccigrosso
See my work on Academia.edu
See my stuff on GitHub
Contact me in the office: Phone +1.973.408.3029 (Really, don't contact me this way. Use some internet method.)
Classics
There are many of these sites, but here's a (very) short list to get you started:
Archaeology
Once again there are a lot of sites out there, but here's another starter list:
Did you miss the links above for our archaeological dig in Umbria ?
Current Projects
Currently in the works:
Database of Roman temples (DH, mapping stuff)
Computer-aided connoisseurship ("Bitsly", and very back-burner)
See the next section
Computing
I am currently involved in a bunch of Digital Humanities stuff. Most of the software-type stuff lives on GitHub, but not all:

Scripts (mostly for cleaning up old scans with ImageMagick)
Some Mac OS X Services

I made up a few Classics-related services. Install them in the Library/Services folder and then find them under the Services submenu in the currently running application's menu:

Then there's this keyboard I made up to make typing macrons easier. It's based on the Mac OS Hawaiian layout, but has the Dvorak layout. Download the whole packet with directions here .

Here are some projects that are basically in stasis right now, but involving computer-use in our departmental courses:

Michigan-Latin Vocabulary Project
QuickTime animations

Latin animations, a Summer 1999 Drew CINC project on word order in Latin

My outdated pages on how to use a Mac at Drew are still on the Internet Archive, if you're really interested.
Latest causes

"Protocols not platforms"
This is a long-running stance of mine on standardization. It needs a good homepage, but for now check out this page:
Hobbies
Sunday & Monday/Friday-Night Softball
Workouts